Sheena Liveaboard
View trips & availability
Book now – pay after confirmation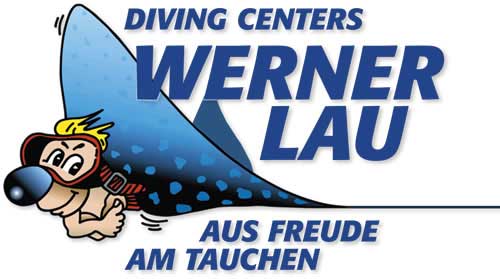 Diving Center Werner Lau
Boat specification
Year built:

2005

Last renovation date:

July, 2015

Length / Width:

24 m / 8.5 m

Material:

Wood

Capacity:

14

Languages:

English
View full specification
Services available
Nitrox: Free
Wifi: No
Divers with disabilities: No
Tech diving: No
Double Cabins: Yes
other services
Sheena Liveaboard is an original yacht that offers trips to one of the most attractive diving destination in the world Maldives.
Boat Interior
Boat has only 7 cabins, two on the upper deck and 5 on the lower deck. Small capacity provides you with individual service. Passengers of Sheena Liveaboard can share twin bed cabins that place on lower deck with other diver or choose deluxe stateroom on an upper deck. This type of cabin has more space. All cabin are en-suite and has charging points.
Boats salon is spacious and comfortable to stay and relax after diving. Sheena vacationers can entertainment system or simply chat with other passengers.Also, there are several shaded decks, where passengers, where meals and hot beverages can be served. Unshaded part is perfect to gat some tan and enjoy a stunning view of Maldives blue waters.
Safety
Safety is one of the mains concerns of Sheena Liveaboard. Boat supplied with Pure oxygen for treatment diving related injuries, also, there are necessary facilities to manage emergency situations.
Itinerary
Sheena Liveaboard offers diving on South Maldivian Atolls. Boats passengers can choose 7 or 14 nights trips. During the safari, divers can visit Meemu, Laamu, and Gaafu Alifu Atoll. It's a good chance to meet mantas and whale sharks, dive reefs, and channels. 7-day trips also include diving on The North atolls, where hammerhead sharks can be met.
When to Go
Although diving on Maldives is available all year round, time from November to May considered as the most comfortable for diving here.
Shenna Liveaboard can be a perfect boat if you are looking for the comfort and perfect relaxation. It's a personal care combined with the great diving on Maldives Atolls
Special deals of Sheena Liveaboard
50% on Summer Trips
view deal
Trips & availability Sheena2017-05-16 15:29:33
More info & book
Maldives / South Atolls, 7N (Medhufushi)
8 Days / 7 Nights (Approximately 20 dives)
Departure port:

Medhufushi

Return port:

Medhufushi
Specify the dates of your planned trip to browse through the available options or
view full schedule
More info & book
Transfer Trip from Male to Medhufushi (Male - Filitheyo) (7 Nights Trip)
8 Days / 7 Nights (Approximately 18 dives)
Departure port:

Male

Return port:

Filitheyo
Specify the dates of your planned trip to browse through the available options or
view full schedule
More info & book
Transfer Trip (Filitheyo - Male) (7 Nights Trip)
8 Days / 7 Nights (Approximately 18 dives)
Departure port:

Filitheyo

Return port:

Male
Specify the dates of your planned trip to browse through the available options or
view full schedule
More info & book
South Atolls (Filitheyo - Filitheyo) (7 Nights Trip)
8 Days / 7 Nights (Approximately 18 dives)
Departure port:

Filitheyo

Return port:

Filitheyo
Specify the dates of your planned trip to browse through the available options or
view full schedule
Cabins Sheena
Deluxe Сabin

Deck:

Upper Deck

Bedding:

Double bed

Max occupancy:

2

Ensuite bathroom:

Yes

more info

Twin Share Cabin

Deck:

Lower Deck

Bedding:

Twin beds (bunk-style)

Max occupancy:

2

Ensuite bathroom:

Yes

more info
Additional options Sheena
All these services you can order when booking
Snorkeling Equipment Rental (per day) Equipment Rental and CoursesEUR

10

Mask Rental (per day) Equipment Rental and CoursesEUR

5

Snorkel Rental (per day) Equipment Rental and CoursesEUR

1

Fins Rental (per day) Equipment Rental and CoursesEUR

5

Full Wetsuit Rental (per day) Equipment Rental and CoursesEUR

8
BCD Rental (per day) Equipment Rental and CoursesEUR

8

Regulator Rental (per day) Equipment Rental and CoursesEUR

8

Computer Rental (per day) Equipment Rental and CoursesEUR

8

15 Litre Tank Rental (per day) Equipment Rental and CoursesEUR

6
You also may be interested in