Maldives Master (Blue Voyager) Liveaboard
Maldives Master (Blue Voyager) Liveaboard
View trips & availability
Book now – pay after confirmation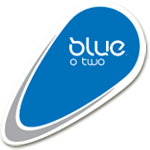 Blue o Two
Boat specification
Year built:

2009

Last dry dock date:

March, 2015

Last renovation date:

March, 2015

Length / Width:

37 m / 8 m

Material:

Steel

Capacity:

26

Languages:

Arabic, English, German, Maldivian
View full specification
Services available
Nitrox: Surcharge
Wifi: Free
Divers with disabilities: No
Tech diving: No
Double Cabins: Yes
other services
MY Blue Voyager is a member of Blue o Two Fleet. Originally was an Egyptian boat, now she welcomes passengers on Maldives. This diving yacht was refurbished in 2015 and now is more comfortable then been before.
Boat Interior
MY Blue Voyager Liveaboard has 13 cozy cabins. divers can choose of the double staterooms, that are placed on the main deck or share twin cabin with another diver. Boat cares about the comfort of every passenger. The outdoor area is spacious, also divers can relax in between dives in liveaboards sky lounge. Here divers will find an entertainment system. Guests of MY Blue Voyager can use not only this area but also a jacuzzi and sun deck. Enjoy a stunning view of Indian Ocean from open air deck with numerous of loungers.
Dive Deck
One of the main boats features that the tender and diving dhoni situated separately. That allows using more space. MY Blue Voyager Liveaboard supplied with nitrox membrane, so divers, who have certain certification can fill in their tanks.
Safety
MY Blue Voyager safety ensured by having all necessary safety equipment. It includes life jackets, life rafts, fire extinguishers, smoke detectors fire alarm system, first aid kit oxygen. MY Blue Voyager reliability requires international standards.
Dive and Relax
MY Blue Voyager Liveaboard is a perfect boat for those who want to take all best from their vacations. With this boat, divers can discover the most amazing and gorgeous places of Indian Ocean and also relax in a comfortable atmosphere. All works for it: spacious sky lounge, outdoor dining room, perfect sundeck with numerous of sun loungers, jacuzzi, and a breathtaking view.
Find your 'big fish'
MY Blue Voyager can offer special itineraries for those divers who likes to discovers large fish and other pelagics. Dive guides will show you all the best dive sites where the possibility of such meeting is high. An incoming current the good visibility helps to see the parade of pelagics and local residents.
Project Shark Trips
One of the Blue Voyagers diving trips called Project Shark. This safari designed for those who wants not just dive in gorgeous Maldives waters, but learn more about the behaviour of sharks, protection of marine species. Of course during this trip possibility of meeting this gorgeous creatures is high. Plus, divers will get an opportunity to get their knowledge from marine biology.
Itinerary
MY Blue Voyages itineraries including classic North and South Male Atoll, Rasdhoo Atoll and more. Dolphins and hammerhead sharks, reef sharks and large manta rays are often seen here. South Male Atoll is full of marine life, it includes species like sweetlips, trumpetfish, snapper, sharks, eagle rays, tuna, barracudas, giant trevallies, as well as beautiful gorgonians, colorful sponges, corals, and sea fans. It is popular among divers due to good conditions and a variety of dive sites. North Male Atoll diving is characterised by some of the best reefs in the Maldives.
When to go
Diving on Maldives is possible all year round. But the best season is in winter, from December to May. During this time surface, conditions and visibility are better.
MY Blue Voyagers Liveaboard was rebuilt and now she can offer safe, fun and comfort on board. A variety of itineraries that boats offer can satisfy even that diver who already seen many diving destinations. Also, this boat can supply the best relaxation on board in between dives
Special deals of Maldives Master (Blue Voyager) Liveaboard
Save 15% on a Trip from September 2
view deal
20% OFF on New Trips
view deal
Maldives Master (Blue Voyager) trips & availability2017-06-22 15:09:21
More info & book
Best of the Northern Atolls (Male - Male) (10 Nights Trip)
11 Days / 10 Nights (Approximately 20 dives)
Departure port:

Male

Return port:

Male
Specify the dates of your planned trip to browse through the available options or
view full schedule
More info & book
Central Atolls & Beyond (Male-Male) (12 Nights Trip)
13 Days / 12 Nights (Approximately 26 dives)
Departure port:

Male

Return port:

Male
Specify the dates of your planned trip to browse through the available options or
view full schedule
More info & book
Best of the Southern Atolls (Kaadedhdhoo - Male) (12 Nights Trip)
13 Days / 12 Nights (Approximately 32 dives)
Departure port:

Kaadedhdhoo

Return port:

Male
Specify the dates of your planned trip to browse through the available options or
view full schedule
More info & book
Best of the Northern and Central Atolls (Male-Male) (10 Nights Trip)
11 Days / 10 Nights (Approximately 20 dives)
Departure port:

Male

Return port:

Male
Specify the dates of your planned trip to browse through the available options or
view full schedule
More info & book
Simply The Best (Male - Male) (10 Nights Trip)
11 Days / 10 Nights (Approximately 30 dives)
Departure port:

Male

Return port:

Male
Specify the dates of your planned trip to browse through the available options or
view full schedule
More info & book
Magical Maldives (Male - Male) (7 Nights Trip)
8 Days / 7 Nights (Approximately 20 dives)
Departure port:

Male

Return port:

Male
Specify the dates of your planned trip to browse through the available options or
view full schedule
More info & book
Project Shark: Maldives (Male - Male) (7 Nights Trip)
8 Days / 7 Nights (Approximately 20 dives)
Departure port:

Male

Return port:

Male
Specify the dates of your planned trip to browse through the available options or
view full schedule
More info & book
Pelagic Encounters (Male - Male) (7 Nights Trip)
8 Days / 7 Nights (Approximately 20 dives)
Departure port:

Male

Return port:

Male
Specify the dates of your planned trip to browse through the available options or
view full schedule
More info & book
Best of the Maldives (Male - Male) (10 Nights Trip)
11 Days / 10 Nights (Approximately 20 dives)
Departure port:

Male

Return port:

Male
Specify the dates of your planned trip to browse through the available options or
view full schedule
Maldives Master (Blue Voyager) cabins
Double Cabin (Main Deck)

Deck:

Main Deck

Bedding:

Double bed

Max occupancy:

2

Ensuite bathroom:

Yes

more info

Superior Twin Cabin (Upper Deck)

Deck:

Upper Deck

Bedding:

Twin beds

Max occupancy:

2

Ensuite bathroom:

Yes

more info

Superior Double Cabin (Main Deck)

Deck:

Main Deck

Bedding:

Double bed

Max occupancy:

2

Ensuite bathroom:

Yes

more info

Twin Cabin (Lower Deck)

Deck:

Lower Deck

Bedding:

Twin beds

Max occupancy:

2

Ensuite bathroom:

Yes

more info
Maldives Master (Blue Voyager) additional options
All these services you can order when booking
Equipment Rental
Courses and Specialities
Mask Rental (per Day) Equipment Rental and CoursesUSD

2

Fins Rental (per Day) Equipment Rental and CoursesUSD

3

BCD Rental (per Day) Equipment Rental and CoursesUSD

10
Regulator Rental (per Day) Equipment Rental and CoursesUSD

10

Computer Rental (per Day) Equipment Rental and CoursesUSD

10

Torch Rental (per Day) Equipment Rental and CoursesUSD

9
Maldives Master (Blue Voyager) reviews
You also may be interested in