Blue Fin Liveaboard
View trips & availability
Book now – pay after confirmation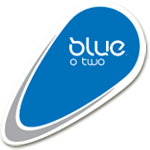 Blue o Two
Boat specification
Year built:

2005

Last dry dock date:

March, 2015

Length / Width:

39 m / 9 m

Material:

Wood

Capacity:

24

Languages:

Arabic, English, German, Italian, Russian, Spanish
View full specification
Services available
Nitrox: Surcharge
Wifi: No
Divers with disabilities: No
Tech diving: Yes
Double Cabins: Yes
other services
Blue Fin is a member of Blue o Two Fleet. This modern vessel was launched in 2005.
Boat Interior
There are 12 cabins on a board of Blue Fin that can welcome 24 divers and their fellow travelers. There are eight twin bed cabins that can be shared, located on the lower deck and one room of this category is on the upper deck. King Suite is placed on the main deck. All rooms have air conditioning and private showers.
Blue Fin salon has air conditioning and entertainment facilities and it is perfect to spend time in between dives. Evenings are great on the upper deck, you can enjoy the view or just relax on sun beds.
Dive Deck
Spacious dive deck of Blue Fin has all needed facilities: storage boxes for the gear, nitrox membrane that allows to divers with EANx certification use Nitrox fillings. There are fresh water showers on dive deck. It is comfortable for preparation for diving and maintaining kits after.
Safety
Safety is one of the main priorities of Blue Fin crew. Boat equipped with all necessary: life jackets and emergency rafts, first aid kit, fire extinguishers in every cabin and in salons, fire fighting and alarm system, smoke detectors.
Itinerary
Diving itineraries of Blue Fin includes Brother Islands, Daedalus and St. Johns. Brother Island is a variety of soft and hard corals. Silver tip and black tip sharks are often can be seen here. Walls of Brother Islands are covered with corals and attracts lots of fish, like barracuda, unicornfish, and Napolean wrasses. Daedalus reef is also presented by numerous of fans and soft corals. This coral formation is home for numerous of fish. St. Johns is mostly known for big chances to meet hammerheads. Also, a safari of Blue Fin includes visiting of Red Sea wrecks. It's famous Thislegorm, Abu Nuhas ship cemetery. Known between divers this sunken ships can be discovered from the inside.
When to go
Egypt is a year round destination. Time from April until June and then from August till December can be considered as high season for this destination.
Blue Fin is a comfortable boat, that can offer you amazing vacation on the Red Sea
Blue Fin trips & availability2017-08-17 12:24:41
More info & book
Strait of Tiran & North (HG-HG)
8 Days / 7 Nights (Approximately 20 dives)
Departure port:

Hurghada

Return port:

Hurghada
Specify the dates of your planned trip to browse through the available options or
view full schedule
More info & book
Simply the Best (HRG-HRG)
8 Days / 7 Nights (Approximately 20 dives)
Departure port:

Hurghada

Return port:

Hurghada
Specify the dates of your planned trip to browse through the available options or
view full schedule
More info & book
Simply the Best (PG/HG)
8 Days / 7 Nights (Approximately 20 dives)
Departure port:

Port Ghalib

Return port:

Hurghada
Specify the dates of your planned trip to browse through the available options or
view full schedule
More info & book
Best of Brothers (HRG-HRG)
8 Days / 7 Nights (Approximately 20 dives)
Departure port:

Hurghada

Return port:

Hurghada
Specify the dates of your planned trip to browse through the available options or
view full schedule
More info & book
Simply the Best (HG/PG)
8 Days / 7 Nights (Approximately 20 dives)
Departure port:

Hurghada

Return port:

Port Ghalib
Specify the dates of your planned trip to browse through the available options or
view full schedule
More info & book
Brothers & Elphinstone (PG-HG)
8 Days / 7 Nights (Approximately 20 dives)
Departure port:

Port Ghalib

Return port:

Hurghada
Specify the dates of your planned trip to browse through the available options or
view full schedule
More info & book
Daedalus & St Johns (PG - PG)
8 Days / 7 Nights (Approximately 20 dives)
Departure port:

Port Ghalib

Return port:

Port Ghalib
Specify the dates of your planned trip to browse through the available options or
view full schedule
More info & book
North & Brothers (HRG-HRG)
8 Days / 7 Nights (Approximately 20 dives)
Departure port:

Hurghada

Return port:

Hurghada
Specify the dates of your planned trip to browse through the available options or
view full schedule
More info & book
Best of Wrecks (HG-HG)
8 Days / 7 Nights (Approximately 20 dives)
Departure port:

Hurghada

Return port:

Hurghada
Specify the dates of your planned trip to browse through the available options or
view full schedule
More info & book
Deep South (PG-PG)
8 Days / 7 Nights (Approximately 20 dives)
Departure port:

Port Ghalib

Return port:

Port Ghalib
Specify the dates of your planned trip to browse through the available options or
view full schedule
More info & book
Simply the Best (PG-PG)
8 Days / 7 Nights (Approximately 20 dives)
Departure port:

Port Ghalib

Return port:

Port Ghalib
Specify the dates of your planned trip to browse through the available options or
view full schedule
More info & book
Project Shark: Simply the Best (HRG-HRG)
10 Days / 9 Nights (Approximately 20 dives)
Departure port:

Hurghada

Return port:

Hurghada
Specify the dates of your planned trip to browse through the available options or
view full schedule
More info & book
Northern Wrecks & Reefs (HRG-HRG)
8 Days / 7 Nights (Approximately 20 dives)
Departure port:

Hurghada

Return port:

Hurghada
Specify the dates of your planned trip to browse through the available options or
view full schedule
Blue Fin cabins
King Suite (# 10, 11)

Deck:

Main Deck

Bedding:

Double bed

Max occupancy:

2

Ensuite bathroom:

Yes

more info

King Suite (#9)

Deck:

Lower Deck

Bedding:

Double bed

Max occupancy:

2

Ensuite bathroom:

Yes

more info

Twin (# 12)

Deck:

Upper Deck

Bedding:

Twin beds

Max occupancy:

2

Ensuite bathroom:

Yes

more info

Twin (# 1, 2, 3, 4, 5, 6, 7, 8)

Deck:

Lower Deck

Bedding:

Twin beds

Max occupancy:

2

Ensuite bathroom:

Yes

more info
You also may be interested in