Blue Pearl Liveaboard
View trips & availability
Book now – pay after confirmation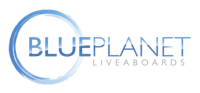 Blue Planet Liveaboards
Boat specification
Year built:

2003

Length / Width:

36 m / 8 m

Material:

Wood

Capacity:

20

Languages:

Arabic, English
View full specification
Services available
Nitrox: Free
Wifi: Free
Divers with disabilities: No
Tech diving: No
Double Cabins: Yes
other services
Blue Pearl is a member of Blue Planet Liveaboard Fleet. She runs on the dive sites of Egypt from 2003. Boat is elegant and modern and has all that necessary to suit divers needs.
Boat Interior
The capacity of Blue Pearl Liveaboard is 20 persons. Divers and their fellow travelers can stay in double bed cabins on upper deck or share twin room. All rooms are en-suite and equipped with air-conditioning. Time in between dives passengers can spend in the lounge zone. It is combined with dining area. Also, there is an open air part, where divers can enjoy the view. Social area has entertainment facilities, TV, and DVD. Also, there is a comfortable sundeck with sun loungers.
Dive Deck
Dive deck and dive platform of Blue Pearl is spacious, comfortable o prepare for the dive and maintain equipment after. There are storage boxes for the gear on board. For divers with certain certification, Nitrox is available.
Safety
Safety on a board of Blue Pearl is one of the main concerns of the crew team. Boat equipped with 2 x Life rafts each for 25 persons, fire alarm system, DAN oxygen kit.
Itinerary
Blue Pearl itineraries suit to divers of all levels. Novices can choose southern routes. St.Jons is caves and mountains, colorful reefs and different fish. Also, hammerheads can be often spotted here. For advanced divers, the boat offers a trip to the North of Red Sea with visiting of wrecks. It's a famous Thistelgorm, a sunken ship of World War II. Divers can still see tanks and trucks that stay on its board. Also, there is an opportunity to dive in Abu Nuhas ship cemetery. It's a group of four wrecks that lies at a different depth. One of the most amazing diving in the Red Sea is a diving on Brother, Daedalus, Elphinstone triangle. It's gorgeous corals that attract much colorful fish.
When to Go
Conditions in the Red Sea is always suitable for diving. October is a high season for tourists. For diving it's also a good time – it's not so hot already but the water is still warm and full of marine life. The only bad thing is that there are lots of people at the most popular reefs
Blue Pearl is a member of the well-known fleet, that means that you will get an experienced diving team. Your vacation on board of this boat can be unforgettable
Special deals of Blue Pearl Liveaboard
Special Price on New Trips
view deal
Trips & availability Blue Pearl2017-03-21 20:18:43
More info & book
North and Strait of Tiran (HG-HG)
8 Days / 7 Nights (Approximately 20 dives)
Departure port:

Hurghada

Return port:

Hurghada
Specify the dates of your planned trip to browse through the available options or
view full schedule
More info & book
North and Wrecks (HG-HG)
8 Days / 7 Nights (Approximately 20 dives)
Departure port:

Hurghada

Return port:

Hurghada
Specify the dates of your planned trip to browse through the available options or
view full schedule
More info & book
Brother, Daedalus and Elphinstone (PG-HG)
8 Days / 7 Nights (Approximately 18 dives)
Departure port:

Port Ghalib

Return port:

Hurghada
Specify the dates of your planned trip to browse through the available options or
view full schedule
More info & book
North and Brothers (HG-HG)
8 Days / 7 Nights (Approximately 17 dives)
Departure port:

Hurghada

Return port:

Hurghada
Specify the dates of your planned trip to browse through the available options or
view full schedule
More info & book
Brothers (HG-HG)
8 Days / 7 Nights (Approximately 17 dives)
Departure port:

Hurghada

Return port:

Hurghada
Specify the dates of your planned trip to browse through the available options or
view full schedule
More info & book
Brothers, Daedalus and Elphinstone (HG-PG)
8 Days / 7 Nights (Approximately 18 dives)
Departure port:

Hurghada

Return port:

Port Ghalib
Specify the dates of your planned trip to browse through the available options or
view full schedule
Cabins Blue Pearl
Double Berth Cabin

Deck:

Upper Deck

Bedding:

Double bed

Max occupancy:

2

Ensuite bathroom:

Yes

more info

Twin Berth Cabin

Deck:

Lower Deck

Bedding:

Twin beds

Max occupancy:

2

Ensuite bathroom:

Yes

more info
Additional options Blue Pearl
All these services you can order when booking
Equipment Rental
Courses and Specialities
Full Equipment Rental Equipment Rental & CoursesEUR

135

Mask + Snorkel Rental Equipment Rental & CoursesEUR

35

Fins Rental Equipment Rental & CoursesEUR

35

Wetsuit Rental Equipment Rental & CoursesEUR

35

BCD Rental Equipment Rental & CoursesEUR

35

Regulator Rental Equipment Rental & CoursesEUR

35
Nitrox Dive Computer Rental Equipment Rental & CoursesEUR

70

Computer Rental Equipment Rental & CoursesEUR

35

Torch Rental Equipment Rental & CoursesEUR

35

15 Litre Tank Rental Equipment Rental & CoursesEUR

30

Twin Tank Rental Equipment Rental & CoursesEUR

90
You also may be interested in