Amira Liveaboard
View trips & availability
Book now – pay after confirmation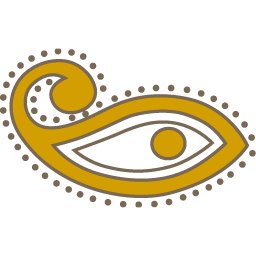 Amira Liveaboard Indonesia
Boat specification
Year built:

2010

Last dry dock date:

July, 2015

Length / Width:

42 m / 10 m

Material:

Ironwood

Capacity:

18

Languages:

English
View full specification
Services available
Nitrox: Surcharge
Wifi: No
Divers with disabilities: No
Tech diving: No
Double Cabins: Yes
other services
Amira Indonesian sailboat made to suit divers needs. Explore gorgeous Indonesia together with Amira Liveaboard.
Boat Interior
The boat is perfect to stay and relax. In between and after dives passengers of Amira Liveaboard can stay at boats salon. Boats restaurant has plenty of space for 20 guests, nice couches and entertainment facilities. For those, who is fond of underwater photography Amira has a computer room, where you can edit and save a picture that you didi during the day. Guests of Amira Liveaboard can enjoy stunning marine views from boats sun deck as well. It has partly covered area and numerous of comfortable sun loungers.
The boat can welcome 18 passengers. They can choose one of the 10 cabins. Few of them is placed on uppers deck and has an amazing view, other rooms are on the lower deck, but they still cozy and comfortable. Each cabin has ensuite facilities, individual air-conditioning, extra fan, and mini safe.
Dive Deck
One of the main concerns of Amiras crew team is safety. Boat equipped with everything necessary. There are emergency exits, fire detectors and a large number of fire extinguishers.
Safety
Safety on a board of Scuba Scene is ensured by experienced crew team. There is all that might be necessary, like first aid kit, life vest, and fire alarm extinguishers. Amira is, also, the first In Indonesian boat equipped with the electronic emergency and location system ENOS. Boat crew is trained to manage an emergency situation, the yacht has emergency equipment available on board.
Best for Photographers
Indonesia is a perfect country for photo enthusiasts. Its underwater world is full of various corals. The Extraordinary landscape would do your photos truly magnificent. Although it's not the only thing that can do your pictures. Schools of fish, sharks and magnificent mantas are often here. Amira has facilities to edit and store your pictures. In its camera room, you will find a comfortable table to work with your cameras and places to store it.
Itineraries
Amira Liveaboard itineraries include such recognised diving destinations like Komodo National Park, Banda Sea, Cenderawasih Bay. During the safari on this yacht, divers can explore magnificent gorgonian forests, meet schools of fish, sharks, and mantas. Boats itineraries include diving at Forgotten Islands. It's an opportunity to dive along endless reefs, breathtaking walls of this volcanic islands. Book a trip to Triton Bay if you want to see black corals and endless gardens of table coral. This destination is also famous for a great chance of meeting Napoleon fish.
When to Go
Diving in Indonesia is available all year round. Every season bring new possibilities. Best time to visit Komodo is from November to January when visibility is high. If you want to meet mantas, it's better to choose the time in between December and February.
With Amira Liveaboard, you can get best diving vacations. Boat offers quality experienced team, comfort on board and amazing diving on various Indonesian diving destinations
Amira trips & availability2017-08-18 12:58:06
More info & book
Komodo (Labuan Bajo - Maumere) (11 Nights Trip)
12 Days / 11 Nights (Approximately 30 dives)
Departure port:

Labuan Bajo

Return port:

Maumere
Specify the dates of your planned trip to browse through the available options or
view full schedule
More info & book
Forgotten Islands (Maumere - Saumlaki) (13 Nights Trip)
14 Days / 13 Nights (Approximately 30 dives)
Departure port:

Maumere

Return port:

Saumlaki
Specify the dates of your planned trip to browse through the available options or
view full schedule
More info & book
Cenderawasih Bay (Sorong to Biak) (13 Nights Trip)
14 Days / 13 Nights (Approximately 34 dives)
Departure port:

Port of Sorong

Return port:

Pulau Biak
Specify the dates of your planned trip to browse through the available options or
view full schedule
More info & book
Komodo (Bima - Labuambajo) (6 Nights Trip)
7 Days / 6 Nights (Approximately 15 dives)
Departure port:

Bima

Return port:

Labuan Bajo
Specify the dates of your planned trip to browse through the available options or
view full schedule
More info & book
Forgotten Islands (Maumere - Saumlaki) (12 Nights Trip)
13 Days / 12 Nights (Approximately 32 dives)
Departure port:

Maumere

Return port:

Saumlaki
Specify the dates of your planned trip to browse through the available options or
view full schedule
More info & book
Raja Ampat (Sorong - Sorong) (11 Nights Trip)
12 Days / 11 Nights (Approximately 30 dives)
Departure port:

Port of Sorong

Return port:

Port of Sorong
Specify the dates of your planned trip to browse through the available options or
view full schedule
More info & book
Komodo (Bima - Labuan Bajo) (11 Nights Trip)
12 Days / 11 Nights (Approximately 30 dives)
Departure port:

Bima

Return port:

Labuan Bajo
Specify the dates of your planned trip to browse through the available options or
view full schedule
More info & book
Komodo (Labuan Bajo - Labuan Bajo) (11 Nights Trip)
12 Days / 11 Nights (Approximately 30 dives)
Departure port:

Labuan Bajo

Return port:

Labuan Bajo
Specify the dates of your planned trip to browse through the available options or
view full schedule
More info & book
Forgotten Islands Long (Saumlaki - Maumere) (13 Nights Trip)
14 Days / 13 Nights (Approximately 36 dives)
Departure port:

Saumlaki

Return port:

Maumere
Specify the dates of your planned trip to browse through the available options or
view full schedule
More info & book
Alor (Maumere - Maumere) (11 Nights Trip)
12 Days / 11 Nights (Approximately 30 dives)
Departure port:

Maumere

Return port:

Maumere
Specify the dates of your planned trip to browse through the available options or
view full schedule
Amira cabins
Single Cabin

Deck:

Lower Deck

Size:

10 m2

Bedding:

Single bed

Max occupancy:

1

more info

Double/Twin Cabin (Upper Deck)

Deck:

Upper Deck

Size:

13 m2

Bedding:

Twin beds

Max occupancy:

2

more info

Double/Twin Cabin (Lower Deck)

Deck:

Lower Deck

Size:

14 m2

Bedding:

Twin beds

Max occupancy:

2

more info
You also may be interested in