Obsession Liveaboard
View trips & availability
Book now – pay after confirmation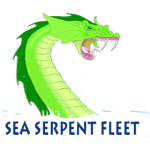 Sea Serpent Fleet
Boat specification
Year built:

2003

Length / Width:

36 m / 8 m

Material:

Wood

Capacity:

20

Languages:

Arabic, English, Russian
View full specification
Services available
Nitrox: Free
Wifi: Free
Divers with disabilities: No
Tech diving: Yes
Double Cabins: Yes
other services
MY Obsession is another boat from Sea Serpent family. This boat providing diving on the gorgeous Red Sea.
Boat interior
Obsession has 10 cabins that can accommodate 20 divers and their fellow travelers on board. All staterooms have private facilities and air-conditioning, there are bathrobes and towels in each cabin. So you will be comfortable during the safari on MY Obsession. Time in between dives boats guest can comfortably spend in the salon. Sea serpents social areas has air conditioning and lots of entertainment facilities. And, of course, passengers are welcome to spend time at sun deck of Sea Serpent. It is ideal to enjoy the breathtaking view and it has cozy chairs under the shade.
Dive Deck
Dive deck of MY Obsession is comfortable to maintain equipment and prepare to the dive. Boat has a nitrox membrane, so divers with certain certification use it to fill in their tanks.
Safety
Boat crew cares about safety during the safari. Boat equipped with life vests and first aid kits. Crew trained to manage emergency situations.
Itinerary
Obsession Liveaboard itineraries include the moat attractive dive sites of Red Sea. During the safari, divers can visit recognized St. Johns. It is a great opportunity to dive at caves and tunnels. This destination offers good visibility and lots of reef fish in its coral reefs. Another route the Obsession runs is Brother, Daedalus, Elphinstone. This three destination famous for a large amount of soft and hard corals. It is a home for thresher sharks, barracudas, and big pelagics.
When to Go
Diving in Egypt is possible during all year. In winter water temperature is slightly colder but it still good for diving. There are two rainy seasons from May to September, and from October to April when it can be rather windy that makes visiting of some dive sites impossible.
Obsession is a good combination of quality and comfort. Boat offers an amazing trip to the South of Red Sea. Your vacation can be unforgettable together with MY Obsession
Obsession trips & availability2016-12-13 01:09:36
More info & book
St. John (PG-PG)
8 Days / 7 Nights (Approximately 17 dives)
Departure port:

Port Ghalib

Return port:

Port Ghalib
Specify the dates of your planned trip to browse through the available options or
view full schedule
Obsession cabins
Double Berth Cabin

Deck:

Upper Deck

Bedding:

Double bed

Max occupancy:

2

Ensuite bathroom:

Yes

more info

Twin Berth Cabin

Deck:

Lower Deck

Bedding:

Twin beds

Max occupancy:

2

Ensuite bathroom:

Yes

more info
Obsession additional options
All these services you can order when booking
Equipment Rental
Courses and Specialities
Fins + Boots Rental Equipment Rental and CoursesEUR

35

Mask Rental Equipment Rental and CoursesEUR

20

Fins Rental Equipment Rental and CoursesEUR

20

Closed Heel Fins + Mask&Snorkel Rental Equipment Rental and CoursesEUR

35

Boots Rental Equipment Rental and CoursesEUR

20

Full or Shorty Wetsuit Rental Equipment Rental and CoursesEUR

35

BCD Rental Equipment Rental and CoursesEUR

35
Regulator Rental Equipment Rental and CoursesEUR

35

Computer Rental Equipment Rental and CoursesEUR

35

Torch Rental Equipment Rental and CoursesEUR

35

SMB Rental Equipment Rental and CoursesEUR

10

15 Litre Tank Rental Equipment Rental and CoursesEUR

35

Nitrox 32% 12L Tank (Unlimited filling per week) Equipment Rental and CoursesEUR

60

Nitrox 32% 15L Tank (Unlimited filling per week) Equipment Rental and CoursesEUR

75
You also may be interested in