Blue Horizon Liveaboard
View trips & availability
Book now – pay after confirmation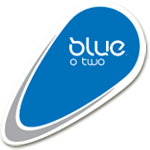 Blue o Two
Boat specification
Year built:

2006

Last dry dock date:

March, 2015

Length / Width:

41 m / 8.7 m

Material:

Wood

Capacity:

26

Languages:

Arabic, English, German, Italian, Russian, Spanish
View full specification
Services available
Nitrox: Surcharge
Wifi: Free
Divers with disabilities: No
Tech diving: Yes
Double Cabins: Yes
other services
One of the Blue o Two boats Blue Horizon is a comfortable boat that was designed to suit divers needs.
Boat Interior
Blue Horizon has 12 cabins to accommodate 26 guests. All cabins are en-suite and supplied with air-conditioning also there are in cabin entertainment and minibars. Standard twin staterooms are located on lower deck, they can be shared with other divers. There are four cabins with double and twin bed on the lower deck. Upper deck has four suits with bigger beds and port holes.
Big salon of Blue Horizon features with comfortable cozy sofas, entertainment facilities, and a bar. Boats sun deck has a shaded area with perfect couches a jacuzzi and an open area with several cushioned sunbeds. It is just perfect to relax under the sun or enjoy reading a book. passengers can spend their evenings or time in between dives.
Dive Deck
Dive deck of Blue Horizon is spacious, equipped with storage boxes for the gear. There are a few charging points on board, a nitrox membrane for divers with EANx certification. Blue Horizon is rebreather friendly.
Safety
Safety is always important for the crew team of Blue Horizon. Boat members are experienced and knows how to manage emergency situations. Also, boat equipped with first aid kit. emergency rafts, life vest, fire fighting equipment.
Itinerary
Itineraries od Blue Horizon Liveaboard include all the best that the Red Sea has. You can explore famous wrecks of Egypt, see guns, trucks, and motorcycles on a board of Thistlegorm or visit five sunken ships Abu Nuhas ship cemetery. Another route gives an opportunity to dive at famous coral reefs of Red Sea. Brother, Daedalus, and Elphinstone is a true colorful paradise. Soft and hard corals attract to this destination thousands of extraordinary fish like dogtooth, tuna, and many others. Blue Horizon can offer special trip dedicated to diving with sharks. Blacktip, white tip sharks and hammerheads can be spotted here.
When to go
Diving in Egypt available all year round. Best season with better conditions begins in April and last until the middle of the Summer. Also, a couple of months in Autumn is good for diving in this region. Winter water temperatures can be rather cold but diving is still possible.
Blue Horizon is a modern yacht made for divers. She ahs all you might need to make your vacation unforgettable and fun
Blue Horizon trips & availability2017-06-22 14:49:13
More info & book
Best of Daedalus (PG/PG)
18 Days / 17 Nights (Approximately 20 dives)
Departure port:

Port Ghalib

Return port:

Port Ghalib
Specify the dates of your planned trip to browse through the available options or
view full schedule
More info & book
Rocky, Zabargad & St. Johns (PG-PG)
8 Days / 7 Nights (Approximately 20 dives)
Departure port:

Port Ghalib

Return port:

Port Ghalib
Specify the dates of your planned trip to browse through the available options or
view full schedule
More info & book
North & Brothers (HRG-HRG)
8 Days / 7 Nights (Approximately 20 dives)
Departure port:

Hurghada

Return port:

Hurghada
Specify the dates of your planned trip to browse through the available options or
view full schedule
More info & book
Project Shark: Simply the Best (HG-HG)
8 Days / 7 Nights (Approximately 20 dives)
Departure port:

Hurghada

Return port:

Hurghada
Specify the dates of your planned trip to browse through the available options or
view full schedule
More info & book
Daedalus & Fury Shoal (PG-PG)
8 Days / 7 Nights (Approximately 20 dives)
Departure port:

Port Ghalib

Return port:

Port Ghalib
Specify the dates of your planned trip to browse through the available options or
view full schedule
More info & book
Deep South Borderlands (PG-PG)
8 Days / 7 Nights (Approximately 20 dives)
Departure port:

Port Ghalib

Return port:

Port Ghalib
Specify the dates of your planned trip to browse through the available options or
view full schedule
More info & book
Strait of Tiran & North (HRG-HRG)
8 Days / 7 Nights (Approximately 20 dives)
Departure port:

Hurghada

Return port:

Hurghada
Specify the dates of your planned trip to browse through the available options or
view full schedule
More info & book
Simply the Best (HRG-HRG)
8 Days / 7 Nights (Approximately 20 dives)
Departure port:

Hurghada

Return port:

Hurghada
Specify the dates of your planned trip to browse through the available options or
view full schedule
More info & book
Northern Wrecks & Reefs (HRG-HRG)
8 Days / 7 Nights (Approximately 20 dives)
Departure port:

Hurghada

Return port:

Hurghada
Specify the dates of your planned trip to browse through the available options or
view full schedule
More info & book
Best of Wrecks (HRG-HRG)
8 Days / 7 Nights (Approximately 20 dives)
Departure port:

Hurghada

Return port:

Hurghada
Specify the dates of your planned trip to browse through the available options or
view full schedule
Blue Horizon cabins
King Suite (#1, 2, 3, 4)

Deck:

Main Deck

Bedding:

Double bed

Max occupancy:

2

Ensuite bathroom:

Yes

more info

Standard Twin (#10, 11, 12, 13)

Deck:

Lower Deck

Bedding:

Twin beds

Max occupancy:

2

Ensuite bathroom:

Yes

more info

Standard Twin/Double (#5, 6, 7, 8, 9)

Deck:

Lower Deck

Bedding:

Double bed + Twin bed

Max occupancy:

2

Ensuite bathroom:

Yes

more info
You also may be interested in