Katharina Liveaboard
View trips & availability
Book now – pay after confirmation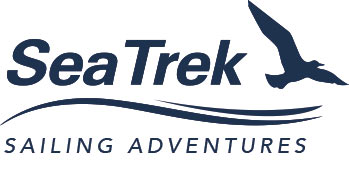 Sea Trek Sailing Adventures
Boat specification
Year built:

1995

Last renovation date:

January, 2014

Length / Width:

40 m / 8.6 m

Material:

Wood

Capacity:

12

Languages:

English
View full specification
Services available
Nitrox: No
Wifi: No
Divers with disabilities: No
Tech diving: No
Double Cabins: Yes
other services
Katharina is a traditional pinisi boat, one of the members of Sea Treck Fleet Indonesia. The yacht was built in 1995 and totally rebuilt in 2014.
Boat interior
The total amount of cabins on a board of Katharina is 6. All rooms are located on the lower deck. There are 2 double staterooms, 2 cabins with double and single bed and 2 with twin bun style beds. Rooms have individually controlled air-conditioning and individual showers, safety boxes, and wardrobes for personal belongings.

Katharina salon is big and light. It was designed in traditional Indonesian style. Here you will find large cozy sofas, comfortable to relax after diving watch TV. Dining area of Katharina located on the upper deck under the sails. You can enjoy a gorgeous view and have your dinner. There is also a sun deck zone with nice and soft sunbeds and sun loungers.
Safety
Katharina was built according to international safety requirements. There are SSB and VHF radios, life jackets, emergency rafts, and satellite telephone also a first aid kit, defibrillator (AED) and emergency oxygen supply.
Itineraries
Itineraries of Katharina is a new way to explore Komodo Island, to get introduced to traditions and culture. Boat's guest will get a chance to discover remote beaches, quiet coastal villages, jungle-clad mountain ranges, towering volcanoes, rivers, waterfalls, tribal rituals, a mysterious lake, and the legendary Komodo Dragons.
Katharina liveaboard is a great opportunity to feelIndonesian traditions, spend time in comfort. You will get an extraordinary diving vacation
Katharina trips & availability2017-08-11 15:23:05
More info & book
Dances, Dragons and Magical Lakes I & II (Flores - Bali) (6 night trip)
7 Days / 6 Nights (Approximately 0 dives)
Departure port:

Labuan Bajo

Return port:

Nusa Penida
Specify the dates of your planned trip to browse through the available options or
view full schedule
More info & book
Dances, Dragons and Magical Lakes I & II (Bali - Flores) (6 night trip)
7 Days / 6 Nights (Approximately 0 dives)
Departure port:

Sanur

Return port:

Labuan Bajo
Specify the dates of your planned trip to browse through the available options or
view full schedule
More info & book
Seafarers & Sultans: Kangean Islands to Madura (Bali - Bali) (7 night trip)
8 Days / 7 Nights (Approximately 0 dives)
Departure port:

Sanur

Return port:

Benoa
Specify the dates of your planned trip to browse through the available options or
view full schedule
Katharina cabins
Double Cabin

Deck:

Lower Deck

Bedding:

Double bed

Max occupancy:

2

Ensuite bathroom:

Yes

more info

Double + Twin Bed Cabin

Deck:

Lower Deck

Bedding:

Double bed + Twin bed (bunk-style)

Max occupancy:

3

Ensuite bathroom:

Yes

more info

Twin Cabin

Deck:

Lower Deck

Bedding:

Twin beds (bunk-style)

Max occupancy:

2

Ensuite bathroom:

Yes

more info
You also may be interested in