Emperor Fleet
Liveaboard Diving Vacations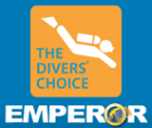 All

11

Egypt

4

Indonesia

1

Malaysia

1

Maldives

6
Highlights

Hot Deals

Emperor is known for offering multiple discounts which are very likely to appear spontaneously, so you better keep an eye if you are interested

Destinations

Providing top quality diving services in the Red Sea since 1992, today Emperor Liveaboards operate in top 3 destinations: Egypt, Maldives and Indonesia

All Budgets

With multiple vessels in each destination, Emperor matches every pocket offering liveaboard diving vacations from comfortable to luxury segments

Hot Deals

Emperor is known for offering multiple discounts which are very likely to appear spontaneously, so you better keep an eye if you are interested

Destinations

Providing top quality diving services in the Red Sea since 1992, today Emperor Liveaboards operate in top 3 destinations: Egypt, Maldives and Indonesia
Emperor Fleet reviews
About Emperor Fleet
Emperor Fleet has first started providing diving services in the Red Sea back in 1992. Since then the company has expanded its activities and nowadays Emperor Liveaboards operate in three major diving destinations: Egypt (Red Sea), Maldives and Indonesia. In Egypt, Red Sea Emperor also operate a chain of land base centers which are all PADI 5 Star Instructor Development Centers & BSAC Travel Partners, offering daily diving packaged as well as diving courses.
Destinations
Emperor Liveaboards operate in three the most fabulous diving destinations. If you are going to explore the treasures of the Egyptian Red Sea, you will be more than welcome aboard 4 of Emperor vessels: Emperor Superior, Emperor Elite, Emperor Asmaa, Emperor Echo. To discover the underwater beauty of the Indian Ocean you will have six vessels to choose from operating in the Maldives: Emperor Serenity, Emperor Orion, Emperor Virgo, Emperor Leo, Emperor Voyager and Emperor Atoll. And finally, the newest member of the Emperor family is Emperor Raja Laut offering diving cruises in marvelous Indonesia. Whatever your demands are, Emperor Liveboards will meet them, as the vessels are representing different segments from simple comfort to luxury.
Featured Trips
You are welcome to join featuring trips in the Red Sea with a special guest Paul "Duxy" Duxfield, a forefront of underwater photography and travel for many years. These weeks run as "open deck" diving which means the guests have an opportunity to take their time and to plane their dives whenever it feels right, while photo, video processing and production advice will be delivered by Duxy.
Price & Services
Emperor service is based on highly professional team which proudly owns the "PADI Excellence in Dive Centers Award". Throughout all Emperor Liveaboards you will have perfect combination of value for money. Liveaboard diving trip aboard Emperor includes accommodation, full board meals, snacks and drinks, diving. Unlike many other vessels, the price of a liveaboard diving vacation aboard Emperor in the Red Sea includes surcharges like Marine Park and Port Departure fees. Liveaboards in the Maldives and Egypt also offer Nitrox free of charge.
Special Offers
Emperor Liveaboards are practicing multiple discounts fleet wide. Some of the sales have specific discount and are limited in time. Many of Emperor discounts, however, have spontaneous behavior and may appear and disappear with no specific rules.
read more
Emperor Fleet Payment Terms & Cancellation
25% is needed to secure the booking. The remaining part should be paid 93 days prior to the arrival. If you book later then 93 days before the start of the trip - the total amount should be paid at a time. In case of cancellation, 25% will be charged. If you cancel 93 days before the start of the trip, cancellation fee will be 100%
read more