Scuba diving in

El Mina Wreck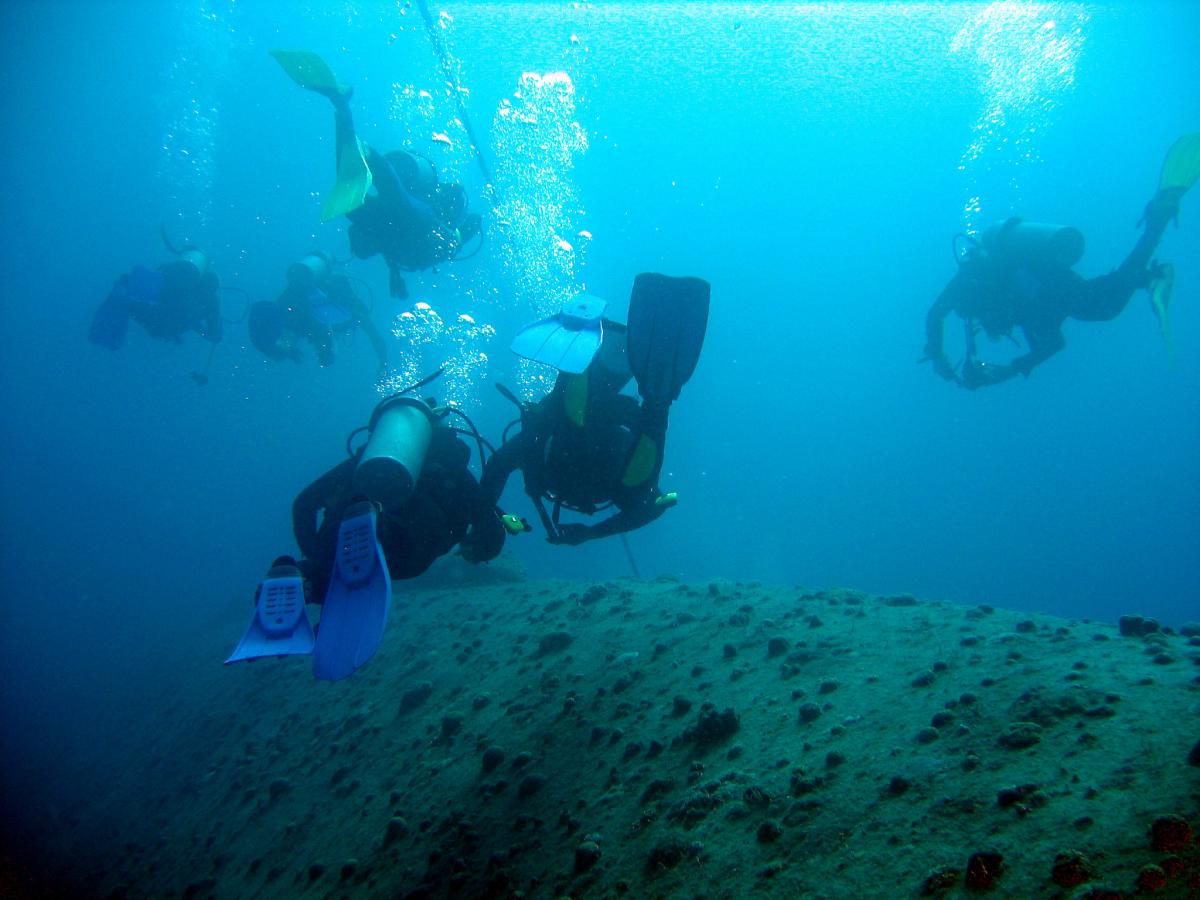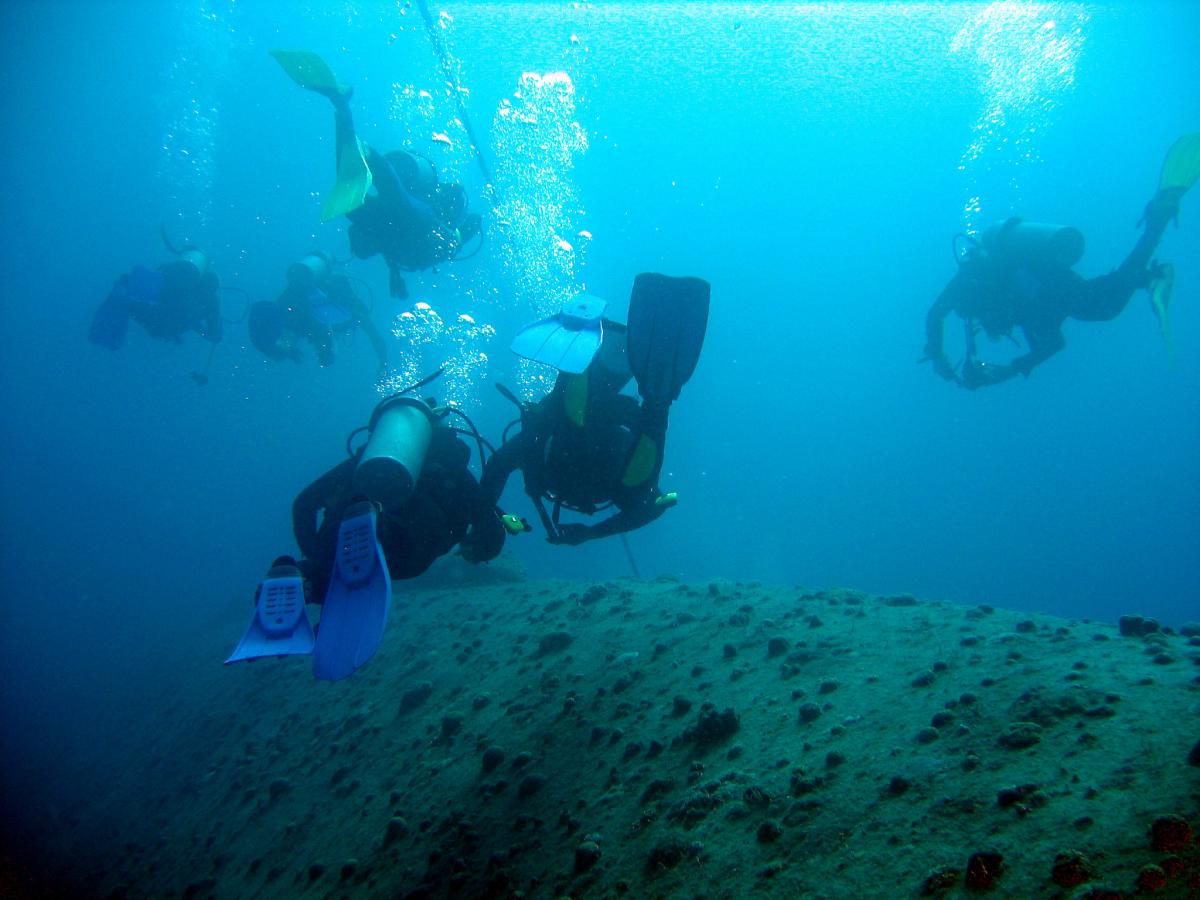 Access

From Boat

Diver level

Advanced

Depth

Average: 26 m
Maximum: 30 m

Current

Weak

Visibility

Average: 500 m
Maximum: 10 m
The El Mina wreck (Arabic for "The Harbor") is a Russian-made T-43 minesweeper that was built between 1947 and 1957 for the duties of harbor protection and mine clearing. Later it was sold to the Egyptian navy, and in 1969 (the date is a matter of some debate), an Israeli fighter plane struck two large holes into her starboard side and she sank while anchored. Since then this 60m/197ft-long wreck has been lying on its port side in 33m/108ft of water at the stern, and divers can explore everything, including the blast hole on the starboard side, the propellers, and the rest of this wreck, which is in good condition. However, penetrating the wreck is not recommended, because the passages are small and tight. The sea bed around the wreck is littered with live ammunition, that divers are not allowed to touch. In 2 minutes divers will come across the Mohamed Hasabella, which is also worth visiting.
When to go
It is possible to dive here at any time of the year. Although for those who prefer really warm water, it is best to visit El Mina wreck between June and September, when the water temperature can rise to 30C/86F. During the winter months the average sea temperature is 20-22C/68-72F.
What to see
Divers can see a significant amount of the wreck, which contains a lot of still-active munitions. Around the wreck divers can spot large colonies of glassfish, scorpionfish, clownfish, moray eels, pipefish, and cleaner shrimp in various nooks and crannies, as well as many sea urchins.
Liveaboards with trips to El Mina Wreck
Reviews about El Mina Wreck