Ombak Putih Liveaboard
View trips & availability
Book now – pay after confirmation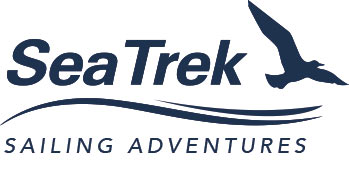 Sea Trek Sailing Adventures
Boat specification
Year built:

1997

Length / Width:

42 m / 10.5 m

Material:

Wood

Capacity:

24

Languages:

English
View full specification
Services available
Nitrox: No
Wifi: No
Divers with disabilities: No
Tech diving: No
Double Cabins: Yes
other services
Ombak Putih is one of the Sea Trek Sailing Fleet boats. This modern yacht was built in traditional Indonesian style from ironwood, one of the most reliable materials for boats.
Boat interior
Ombak Putih total amount of cabins is 12. Up o 24 persons can be accommodated on board. All room are en-suite, has individually controlled air-conditioning. There are plenty of storage places for personal belongings and safety boxes in each room. Cabins are located on the lower deck. There are 2 cabins with double beds, 2 with the double and single bed and 2 with twin beds bunk style.

Lounge zone of Ombak Putih has big and cozy sofas, comfortable to relax in between dives. You can watch a TV or use boats library. Meals are also served there. Boat has also a shaded area on the upper deck with a few sun loungers perfect to relax under the sun, enjoy the view of gorgeous Indonesia.
Safety
Ombak Putih liveaboards suit all international standards of safety. Boat has life jackets, emergency rafts, first aid kit, defibrillator (AED) and emergency oxygen supply.
Itineraries
Most of the Ombak Putih itineraries dedicated to discovering Komodo Island. This destination has various of underwater landscapes. Mountains and pinnacles, big gorgonian fans attracts a lot of different colorful fish. Many pelagic fish can be frequently met, like sharks and turtles. It is also good for macro diving. There are so many pygmy seahorses and nudibranchs here. Some of the routes include diving at Ambon and Banda Sea. There is a big amount of corals formations in the Banda Sea. Sponges, sea fans, numerous of hard corals. Here you can see some of the pelagics, tuna, and rays. Colorful mandarin fish are also can be spotted. Ombak Putih offers not only diving programs. Each itinerary has its own features so you could get more of Indonesia. There are safaris that include island programs with meeting famous Komodo dragons. Spice route includes exploration of Spice island with its tropical nature and pristine waters.
When to Go
Komodo National Park has good conditions for diving almost all year round. High season begins in April and lasts till August.
With Ombak Putih liveaboard you can discover all the best of Indonesia. Its underwater world, traditions, and breathtaking tropical nature
Trips & availability Ombak Putih2016-11-09 14:53:00
More info & book
Dances, Dragons and Magical Lakes I & II (Bali - Flores) (6 night trip)
7 Days / 6 Nights (Approximately 0 dives)
Departure port:

Sanur

Return port:

Labuan Bajo
Specify the dates of your planned trip to browse through the available options or
view full schedule
More info & book
Dances, Dragons and Magical Lakes I & II (Flores - Bali) (6 night trip)
7 Days / 6 Nights (Approximately 0 dives)
Departure port:

Labuan Bajo

Return port:

Nusa Penida
Specify the dates of your planned trip to browse through the available options or
view full schedule
More info & book
A Circle of Spice: Culinary Adventure w/ Janet DeNeefe (Ambon - Ambon) (7 night trip)
8 Days / 7 Nights (Approximately 0 dives)
Departure port:

Ambon Island

Return port:

Ambon Island
Specify the dates of your planned trip to browse through the available options or
view full schedule
More info & book
Spice Islands & Raja Ampat (Ambon - Sorong) (9 night trip)
10 Days / 9 Nights (Approximately 0 dives)
Departure port:

Ambon Island

Return port:

Port of Sorong
Specify the dates of your planned trip to browse through the available options or
view full schedule
More info & book
Raja Ampat Christmas Cruise (Sorong - Sorong) (9 night trip)
10 Days / 9 Nights (Approximately 0 dives)
Departure port:

Port of Sorong

Return port:

Port of Sorong
Specify the dates of your planned trip to browse through the available options or
view full schedule
More info & book
New Year Raja Ampat Adventure Cruise (Sorong - Ternate) (11 night trip)
12 Days / 11 Nights (Approximately 0 dives)
Departure port:

Port of Sorong

Return port:

Ternate
Specify the dates of your planned trip to browse through the available options or
view full schedule
More info & book
East Indies Spice Exploration (Flores - Ambon) (11 night trip)
12 Days / 11 Nights (Approximately 0 dives)
Departure port:

Maumere

Return port:

Ambon Island
Specify the dates of your planned trip to browse through the available options or
view full schedule
More info & book
Tribal Weaving of the Lesser Sunda Islands (Maumere - Flores) (11 night trip)
12 Days / 11 Nights (Approximately 0 dives)
Departure port:

Maumere

Return port:

Labuan Bajo
Specify the dates of your planned trip to browse through the available options or
view full schedule
Cabins Ombak Putih
Double Cabin

Deck:

Lower Deck

Bedding:

Double bed

Max occupancy:

2

Ensuite bathroom:

Yes

more info

Double + Twin Bed Cabin

Deck:

Lower Deck

Bedding:

Double bed + Twin bed (bunk-style)

Max occupancy:

3

Ensuite bathroom:

Yes

more info

Twin Cabin

Deck:

Lower Deck

Bedding:

Twin beds (bunk-style)

Max occupancy:

2

Ensuite bathroom:

Yes

more info
Reviews about Ombak Putih
You also may be interested in