The Junk Liveaboard
View trips & availability
Book now – pay after confirmation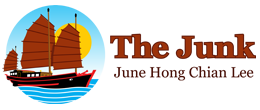 The Junk
Boat specification
Year built:

1962

Last renovation date:

October, 2014

Length / Width:

33 m / 9 m

Material:

Wood

Capacity:

18

Languages:

English
View full specification
Services available
Nitrox: Surcharge
Wifi: No
Divers with disabilities: No
Tech diving: No
Double Cabins: Yes
other services
The Junk is part of the Worldwide Dive and Sail Fleet, which means you will get quality service and a trained team.
Boat interior
The Junk has only 6 cabins, and all of them have facilities in the cabins. Because of the small capacity, you can rely on personal service. In between dives, boat guests can spend time in an indoor lounge with lots of entertainment facilities. Passengers can use the boat's small library, watch TV, or use the camera table. There is also a spacious outdoor area for relaxing.
Dive deck
The Junk's spacious dive deck has storage facilities for gear. Divers who travel without their own diving equipment can rent it on board. The yacht also has a diving platform and 2 diving tenders.
Safety
The Junk is equipped with all the necessities to ensure your safety on board: life vests, life rafts, fire extinguishers, and first-aid kits.
Itineraries
The Junk has the most attractive Thailand itineraries to the Similan Islands and Richelieu Rock. The Similan Islands have hard corals that cover the slopes down to the bottom, soft corals, and large gorgonians. This area is rich with fish life. Some types of sharks are often seen here, like leopard sharks and whitetip and blacktip reef sharks. While diving in the Similans you can also encounter batfish, snapper, barracudas, surgeonfish, and unicornfish. Turtles, barracudas, and octopi often visit the shallow areas with canyons. The dive spots in the Similan Islands are diverse and interesting, even for experienced divers. Richelieu Rock has spectacular underwater scenery with colorful corals and schools of trevallies and snapper. Sometimes manta rays and whale sharks visit this dive spot.
When to go
The high season for visiting the Similans is early November through May. Between February and April, the visibility and water temperature are more stable. To dive at Richelieu Rock, it is better to choose a time between November to April.
The Junk is a superb boat for those who want to feel the true atmosphere of a diving safari in Thailand
The Junk trips & availability2017-06-21 20:55:33
More info & book
Phi Phi Explorer
2 Days / 1 Nights (Approximately 4 dives)
Departure port:

Chalong

Return port:

Chalong
Specify the dates of your planned trip to browse through the available options or
view full schedule
More info & book
Similan & Surin Islands (4 Nights)
5 Days / 4 Nights (Approximately 14 dives)
Departure port:

Khao Lak

Return port:

Khao Lak
Specify the dates of your planned trip to browse through the available options or
view full schedule
More info & book
Similan & Surin Islands (6 Nights) (Khao Lak to Phuket)
7 Days / 6 Nights (Approximately 19 dives)
Departure port:

Khao Lak

Return port:

Phuket
Specify the dates of your planned trip to browse through the available options or
view full schedule
More info & book
Similan & Surin Islands (6 Nights) (Phuket to Khao Lak)
7 Days / 6 Nights (Approximately 19 dives)
Departure port:

Phuket

Return port:

Khao Lak
Specify the dates of your planned trip to browse through the available options or
view full schedule
The Junk cabins
Double Cabin

Deck:

Lower deck

Bedding:

Double bed

Max occupancy:

2

Ensuite bathroom:

Yes

more info

Triple Cabin

Deck:

Lower deck

Bedding:

2 Twin beds + 1 Twin bed (bunk-style)

Max occupancy:

3

Ensuite bathroom:

Yes

more info

Quad Cabin

Deck:

Lower deck

Bedding:

2 Twin beds + 2 Twin beds (bunk-style)

Max occupancy:

4

Ensuite bathroom:

Yes

more info
The Junk additional options
All these services you can order when booking
Equipment Rental
Courses and Specialities
Full Equipment Rental (per Day) Equipment Rental & CoursesEUR

800

Mask Rental (per Day) Equipment Rental & CoursesEUR

100

Fins Rental (per Day) Equipment Rental & CoursesEUR

100

Short Wetsuit Rental (per Day) Equipment Rental & CoursesEUR

200
BCD Rental (per Day) Equipment Rental & CoursesEUR

250

Regulator Rental (per Day) Equipment Rental & CoursesEUR

250

Computer Rental (per Day) Equipment Rental & CoursesEUR

250

Torch Rental (per Day) Equipment Rental & CoursesEUR

300
You also may be interested in
Best destinations for liveaboard trips