Red Sea Explorers
Liveaboard Diving Vacations

Nitrox:

Surcharge

Wifi:

Free

Diving Equipment:

Surcharge

Tech Diving Friendly:

Yes

Nitrox:

Surcharge

Wifi:

Free

Diving Equipment:

Surcharge

Tech Diving Friendly:

Yes
Red Sea Explorers reviews
Cabins & Facilities

Food & drinks

Guiding & Safety

Service & Infrastructure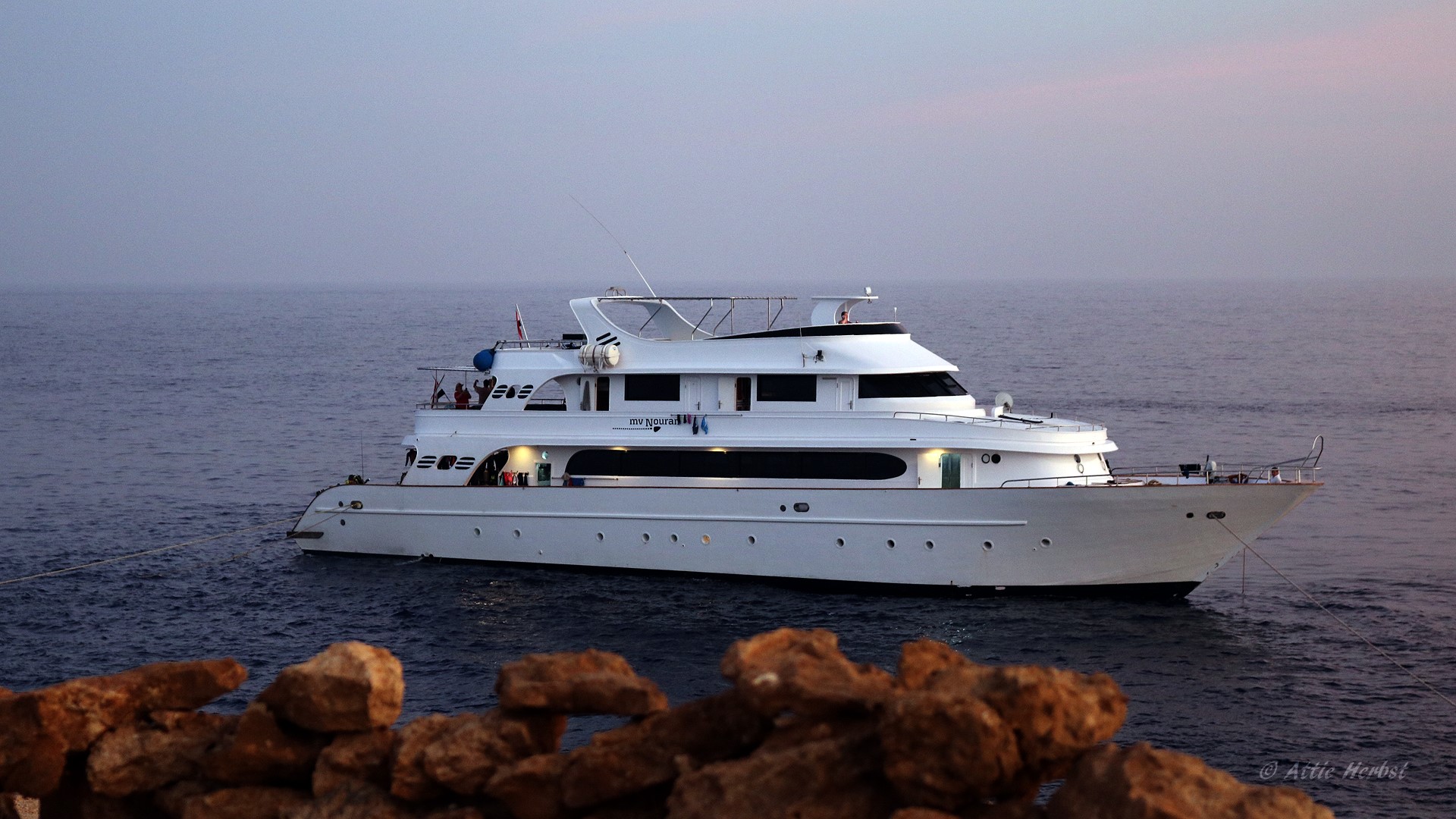 Nouran Liveaboard
Excellent
Verified review
Nouran has been upgraded and is a great boat to dive from. Plenty of space to kit up. Amazing food. Great cabins.. clean and comfortable and I had the upstairs cabin which was roomy and so convenient to the main outdoor sitting area and coffee stand. The crew were helpful. Our dive guide Adham was informative, did clear briefings, was easy going but very professional and made our trip so enjoyable. He made sure as much as possible that we didn't end up diving with all the other divers at the reef, timing was perfect. It's a fabulous trip and I would happily recommend Nouran.
read more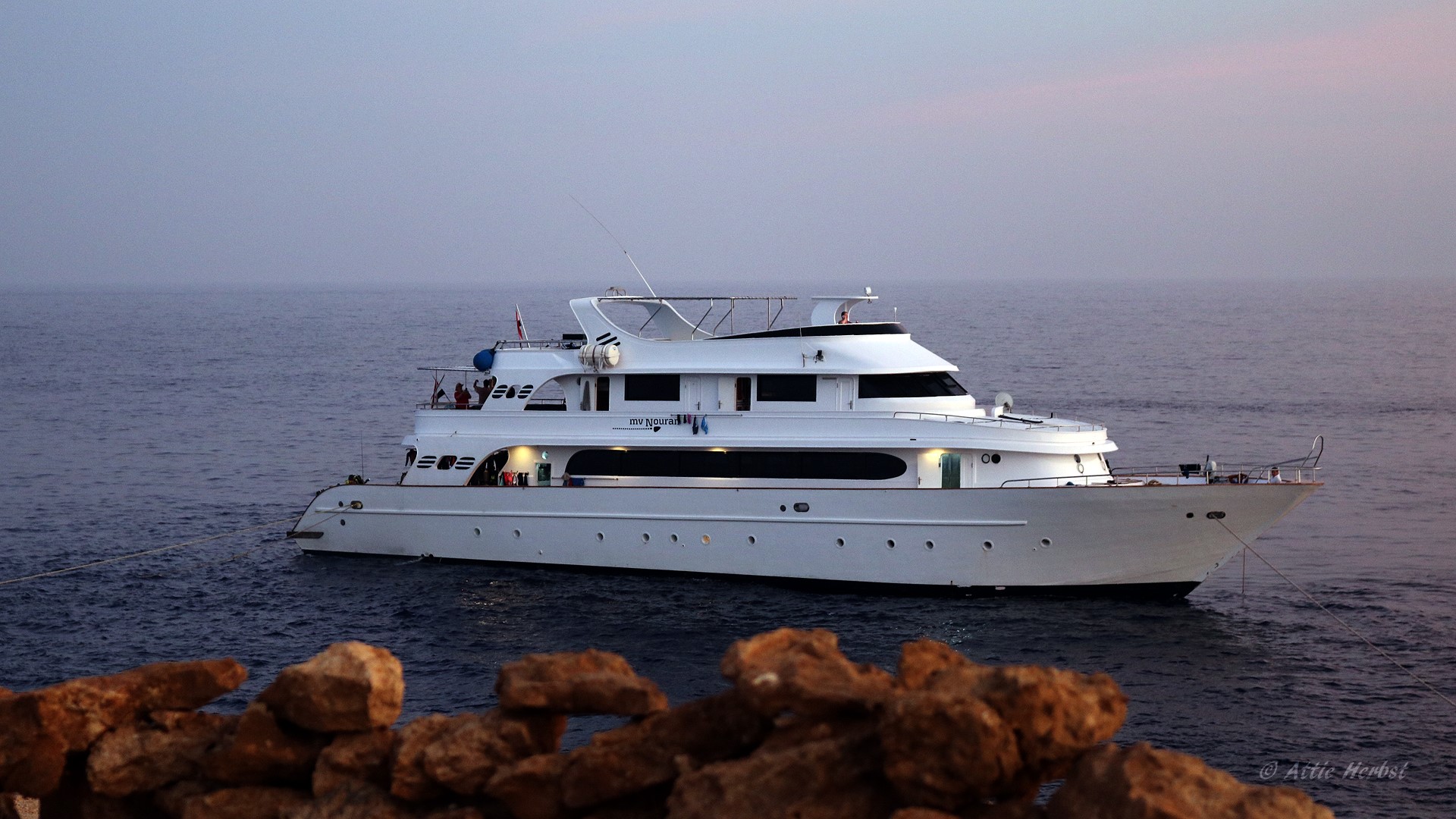 Nouran Liveaboard
Amazing, just Amazing!
Verified review
20-28/4 2017 Amazing crew and Legendary food! The Commander gave us SS Thistlegorm for ourselves during 2 days! A Wonderful guide on top of that aswell! Go there, experience the wonders of the deep blue ocean! But dont forget... the RUST!
read more
About Red Sea Explorers
Red Sea Explorers is the place where you redefine your diving experience! Red Sea Explorers offers unique liveaboard diving experiences all over the Red Sea. From our Showroom in Egypt, Hurghada, we also sell, distribute and rent equipment that we dive and test on a daily basis. We specialize in technical diving liveaboards and have supported technical diving, research and exploration projects all over the Red Sea. Yet, we cater very well to the recreational divers and provide unique opportunities for them to improve their skills and interface with technical diving operations happening onboard. Known for their diving expertise, our team offers divers the chance to conduct unique dives whether it is a recreational 4 wreck scooter dive on Abu Nahhas, or a deep Trimix dive on the Elphinstone Arch. All this takes place in the comfort and safety of our liveaboards, the MV Tala or the MV Nouran. Equipped with an extensive array of technical dive gear from tanks and scooters to high-end underwater photo and video gear, our liveaboards are every technical diver's dream. The crew is very experienced in handling the sophisticated equipment used for this kind of diving. For the past 9 years they have supported dives to deep caves and wrecks up to 180 meters and arranged the logistics for various research and conservation efforts. We invite you to come and experience a truly unique diving adventure with the Red Sea Explorers Team.
read more