Seawolf Safari
Liveaboard Diving Vacations

Nitrox:

Free

Wifi:

Free

Diving Equipment:

Surcharge

Tech Diving Friendly:

No

Nitrox:

Free

Wifi:

Free

Diving Equipment:

Surcharge

Tech Diving Friendly:

No

Nitrox:

Free

Wifi:

Free

Diving Equipment:

Surcharge

Tech Diving Friendly:

No
Seawolf Safari reviews
Cabins & Facilities

Food & drinks

Guiding & Safety

Service & Infrastructure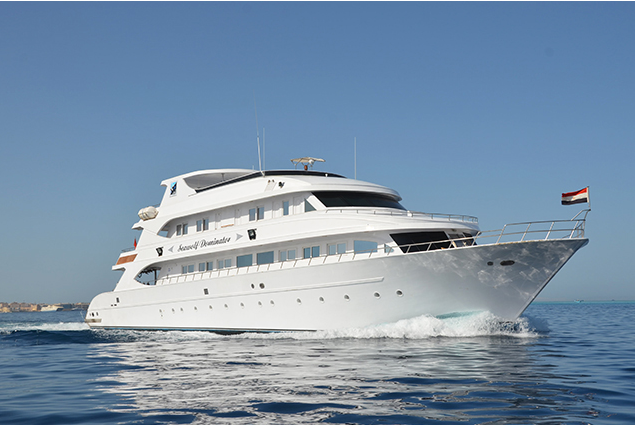 Seawolf Dominator Liveaboard
Highly Recommemded
Verified review
We are definitely coming back for our next dive. The crew was very friendly. Buffet options were diverse and food tasted really good. I liked every meal buffet they offered. The cabin was very nice.
read more
About Seawolf Safari
Welcome to Seawolf Safari! Our team members are happy to share with you our experiences diving the Red Sea in Egypt. The underwater world of the Red Sea is famous for offering divers tropical marine life found only in the Red Sea. The various marine lives make their home in the beautiful coral gardens making your diving experience truly unforgettable. The conditions for diving are excellent during the entire year. Our safari boats are a home away from home with all the comforts you may require. All reefs are intact and therefore are considered a national treasure for Egypt. All this can be experienced after a short 4 hours flight from most distances in Europe. All these conditions contribute to the fact that the Red Sea reefs are the most famous dive destinations all over the world. Now the more important part: Each of our boats is specially built for safaris and offers the diver a variety of amenities. All our boats are offered to you totally safe, clean, top quality, excellent service, and for an outstanding price and performance.
read more