Pinisi Cruises Sea Safari
Liveaboard Diving Vacations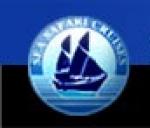 Pinisi Cruises Sea Safari reviews
Cabins & Facilities

Food & drinks

Guiding & Safety

Service & Infrastructure

Cheng Ho Liveaboard
Cheng Ho - Sep 17
Verified review
This was my first Liveaboard experience and I loved it. The boat is great, well maintained and clean with good cabins. Service was excellent - I felt we were well looked after during our whole stay. I am vegetarian and the crew and chef did a great job of catering to my dietary needs. Overall an excellent trip!
read more
About Pinisi Cruises Sea Safari
Cruising through Indonesia one encounters an incredible variety of indigenous sailing craft and the best known are the Buginese schooners. Until today, several thousands of these keep plying the inter-island trading routes of Indonesia carrying cargo. In the old days, these schooners were pure sailing boats and consequently they were sometimes becalmed in windless seas for weeks on end. Although the "Phinisis" have retained their sailing rigs, since the late sixties, virtually all of them have been motorized and nowadays they could best be described as motor-sailors. Traditionalists would not even call them schooners anymore as the aft masts have generally become smaller than the foremasts. Nowadays they are in fact ketches while the one masted ones should be referred to as cutters. What has not changed however is the thousand-year-old boat building tradition of the Bugis, who are indigenous to South Sulawesi and have been known throughout the ages as the sailors, the traders and the pirates of the archipelago. Bugis master carpenters, who were allowed to use only the very best, well-seasoned, "ulin", or ironwood, available, have handcrafted all Sea Safari vessels. What sets them apart is that at the same time, Mr. Zainal Abidin, owner and chief architect of Sea Safari, has been incorporating his experience as a builder of tugboats into the final designs of all the vessels himself. They are sturdy ships with an easy motion that offer a level of comfort, otherwise only found on the very largest yachts. Sea Safari maintains the youngest fleet in Indonesia. The oldest ship currently in operation was launched in 1997.
read more